Third-Party Logistics Services
No matter how large or small the enterprise, every company that produces goods needs transportation. For some of these businesses, having their own fleet of vehicles is the obvious solution, but this doesn't make good financial sense for everyone. Not only is owning trucks an enormous investment, but fluctuations in demand could make it an unnecessary expense at times. This is why so many companies turn to 3rd-party logistics providers to help manage their supply chains. As a leading 3PL services provider, ATG has the network of carriers, flexibility and expertise needed to help you live up to customers' expectations.
Working with a 3PL provider gives you a number of advantages. We make it possible to scale up or down to meet your current level of activity in an instant, without the need to source new equipment or pare down your workforce. We also offer a cost-effective solution to logistical needs since you can avoid many of the expenses of owning vehicles. With our carriers serving as your transportation solution, you can forget about headaches such as hiring drivers, maintaining trucks and keeping up with licenses.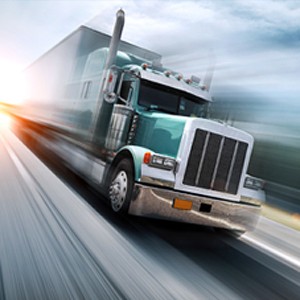 Our Comprehensive Solutions
We offer the most complete freight logistics service anywhere. Through the extensive network of trucking companies we work with across North America, we connect you with capabilities such as:
Full-truckload (FTL): Whether you have enough goods to fill one trailer or 1,000, we can help steer you in the right direction.
Less-than-truckload (LTL): We allow you to take advantage of unused space in others' shipments to get products on the road without delay.
Flatbed: Transporting oversize and bulky cargo is much easier with our flatbed capabilities.
Reefer: Our refrigerated specialists have what it takes to handle perishable and temperature-sensitive products and materials.
Intermodal: We have the know-how to seamlessly integrate multiple modes of transportation.
Project logistics: We can plan your supply chain from start to finish so you can serve customers with confidence.
Specialized equipment: The reach of our network means we can meet your requirements no matter the situation.
Warehousing and storage: We can help find the capacity you need between stops along the way.
Drayage: Whether it's the whole trip or part of a longer journey, we have plenty of short-distance experience.
International: Our services enable you to participate in the global marketplace without many of the hassles.
Choose ATG
When you turn to ATG for LTL and FTL transportation, expect more than just the answer to your logistical needs. We pride ourselves on our flexibility and professionalism, so you can count on receiving the absolute highest levels of service. Our experience, carrier partnerships and responsiveness make us the right choice regardless of the industry. To learn more about us or to request a quote, get in touch today.